The Names and Titles of Jesus – Jesus the Good Shepherd Episode 98
This series of the names and titles of Jesus will give us a more in-depth understanding of Jesus Christ our Lord. This is the seventh in the series. The following is an outline.
THE NAMES AND TITLES OF JESUS
John 10
I Am the Good Shepherd
I Am the True Shepherd
I Am the Door
Understanding the Shepherd
His job was a dirty and dangerous one. Many times, all the shepherd had to fight off lions and other wild animals was a staff with a crook. He willingly put his life on the line for his flock. At night, he would put the flock in a makeshift pen that had only one way in and out. Day and night Communal pin in town He knew each one of his sheep—inspected them—he gave each one a name—He loved them like we love our pets—His sheep loved their shepherd They knew what he did for them and they knew his voice Abraham – Isaac – Jacob – Moses – David
David the Shepherd
Ps 78:70-72; He also chose David His servant And took him from the sheepfolds; 71From the care of the ewes with suckling lambs. He brought him To shepherd Jacob His people, And Israel His inheritance. 72So he shepherded them according to the integrity of his heart And guided them with his skillful hands.
The True Shepherd
God was The Shepherd that all other shepherds of God's people represented
Ps 80: 1 Oh, give ear, Shepherd of Israel, You who lead Joseph like a flock; You who are enthroned above the cherubim, shine forth!
The Messiah would be the True Shepherd
Throughout the Old Testament, you have some promises of a shepherd yet to come
Matthew 2:6, which is a quote from Micah 5 in the Old Testament:  And you, O Bethlehem, in the land of Judah, are by no means least among the rulers of Judah; for from you [Bethlehem] shall come a ruler who will shepherd my people Israel (v. 2).  And he shall stand and shepherd his flock in the strength of the Lord, in the majesty of the name of the Lord his God. And they shall dwell secure, [Who shall dwell secure? The sheep] for now he shall be great to the ends of the earth
I AM THE GOOD SHEPHERD
John 10:6 This figure of speech = not a Parable, a Parable is like something ie sower, hidden treasure etc.—Jesus is the door Jesus is The Good Shepherd. It is not just a figure of speech or a comparison, but a saying that is loaded with significance–the verbal equivalent of Jesus' signs. This picture is not so much an allusion of Ezekiel 34 as a development from it.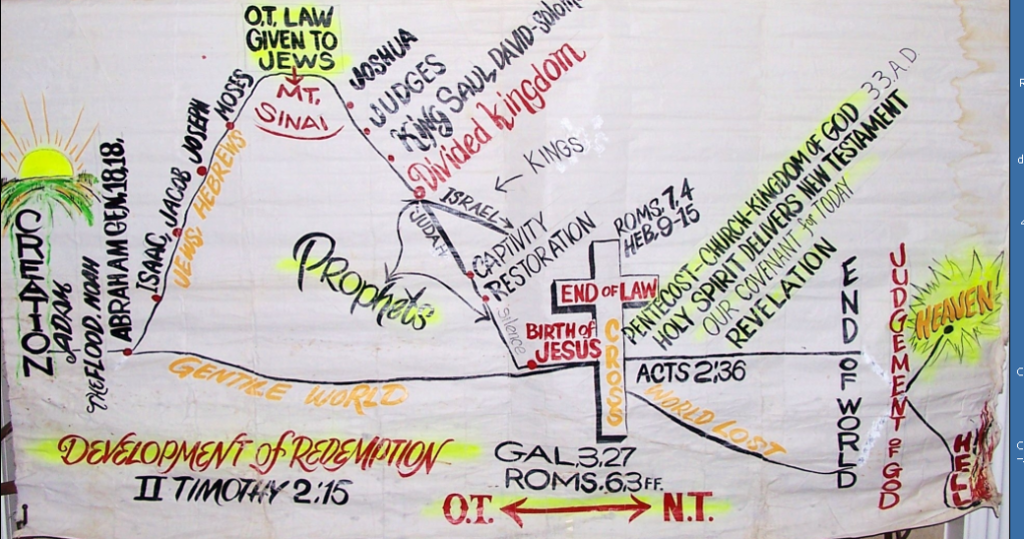 Ezekiel 34:23-24 23"Then I will set over them one shepherd, My servant David, and he will feed them; he will feed them himself and be their shepherd. 24And I, the LORD, will be their God, and My servant David will be prince among them; I the LORD have spoken.
Context of John 10:
John chapters 9 and 10 belong  together The Pharisees self-appointed shepherds of God's flock – were putting people out of the temple who believed in Jesus—plotted to kill Jesus – they tried to kill  him twice 'Thus says the Lord GOD, "Woe, shepherds of Israel Ezk 34 Jer 32"Woe to the shepherds who are destroying and scattering the sheep of My pasture!" declares the LORD. The thief comes only to steal and kill and destroy; All who came before Me are thieves and robbers a hired hand,…He flees because he is a hired hand and is not concerned about the sheep.
John 10 10 "Truly, truly, I say to you, he who does not enter by the door into the fold of the sheep, but climbs up some other way, he is a thief and a robber. 2But he who enters by the door is a shepherd of the sheep. 3To him the doorkeeper opens, and the sheep hear his voice, and he calls his own sheep by name and leads them out. 4When he puts forth all his own, he goes ahead of them, and the sheep follow him because they know his voice. 5A stranger they simply will not follow, but will flee from him, because they do not know the voice of strangers." 6This figure of speech Jesus spoke to them, but they did not understand what those things were which He had been saying to them. • 7So Jesus said to them again, "Truly, truly, I say to you, I am the door of the sheep. 8All who came before Me are thieves and robbers, but the sheep did not hear them. 9I am the door; if anyone enters through Me, he will be saved and will go in and out and find pasture. 10The thief comes enters through Me, he will be saved and will go in and out and find pasture. The thief comes only to steal and kill and destroy; I came that they may have life, and [a]have it abundantly.
11"I am the good shepherd; the good shepherd lays down His life for the sheep. 12He who is a hired hand, and not a shepherd, who is not the owner of the sheep, sees the wolf coming, and leaves the sheep and flees, and the wolf snatches them and scatters them. 13He flees because he is a hired hand and is not concerned about the sheep. 14I am the good shepherd, and I know My own and My own know Me, 15even as the Father knows Me and I know the Father, and I lay down My life for the sheep. 16I have other sheep, which are not of this fold; I must bring them also, and they will hear My voice, and they will become one flock with one shepherd. 17For this reason the Father loves Me because I lay down My life so that I may take it again. 18No one has taken it away from Me, but I lay it down on My own initiative. I have authority to lay it down, and I have authority to take it up again. This commandment I received from My Father."
I lay down My life for the sheep
But He was pierced through for our transgressions, He was crushed for our iniquities; The chastening for our [i]well-being fell upon Him, And by His scourging, we are healed. 6All of us like sheep have gone astray, Each of us has turned to his own way, But the LORD has caused the iniquity of us all To fall on Him. Isaiah 53
1 Peter 2:24-25 24and He Himself bore our sins in His body on the cross, so that we might die to sin and live to righteousness; for by His wounds you were healed. 25For you were continually straying like sheep, but now you have returned to the Shepherd and Guardian of your souls.
John 10 9A division occurred again among the Jews because of these words.20Many of them were saying, "He has a demon and is insane. Why do you listen to Him?" 21Others were saying, "These are not the sayings of one demon-possessed. A demon cannot open the eyes of the blind, can he?" 22At that time the Feast of the Dedication took place at Jerusalem; 23it was winter, and Jesus was walking in the temple in the portico of Solomon. 24The Jews then gathered around Him, and were saying to Him, "How long will You keep us in suspense? If You are the Christ, tell us plainly." 25Jesus answered them, "I told you, and you do not believe; the works that I do in My Father's name, these testify of Me.26But you do not believe because you are not of My sheep. 27My sheep hear My voice, and I know them, and they follow Me; 28and I give eternal life to them, and they will never perish; and no one will snatch them out of My hand. 29My Father, who has given them to Me, is greater than all; and no one is able to snatch them out of the Father's hand. 30I and the Father are one."
31The Jews picked up stones again to stone Him. 32Jesus answered them, "I showed you many good works from the Father; for which of them are you stoning Me?" 33The Jews answered Him, "For a good work we do not stone You, but for blasphemy; and because You, being a man, make Yourself out to be God." 34Jesus answered them, "Has it not been written in your Law, 'I SAID, YOU ARE GODS'? 35If he called them gods, to whom the word of God came (and the Scripture cannot be broken), 36do you say of Him, whom the Father sanctified and sent into the world, 'You are blaspheming,' because I said, 'I am the Son of God'? 37If I do not do the works of My Father, do not believe Me; 38but if I do them, though you do not believe Me, believe the works, so that you may [f]know and understand that the Father is in Me, and I in the Father." 39Therefore they were seeking again to seize Him, and He eluded their grasp.