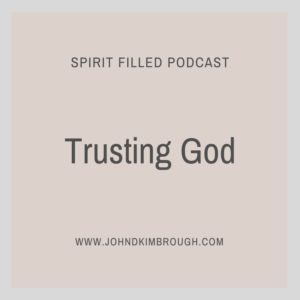 This is the 21st class on the book of Hebrews. This Bible class was taught at the Pilot Point Church in Pilot Point Texas.
The following is the outline of the class.
Preservation of the Saints
Hebrews chapter 10:19-12:29
Hebrews chapter 11
0ne point, have faith in God and be patience and He will give you all that He has promised.
A persevering faith is always rewarded VS. 1-40
Hebrews 11
The first and second verses and the sixth verse, taken together, help define faith for us. Here we see the ingredients of faith:
Now faith is the assurance of things hoped for, the conviction of things not seen. For by it the men of old received divine approval. (Hebrews 11:1-2 RSV)
And without faith it is impossible to please God. For whoever would draw near to God must believe that he exists and that he rewards those who seek him. (Hebrews 11:6 RSV)
Hebrews 11(NASB)
1 Now faith is the assurance of things hoped for, the conviction ofthings not seen. 2For by it the men of old gained approval.
THE HEART OF BIBLICAL FAITH
CONVICTION
Hebrews 11
By faith Abel offered to God a more acceptable sacrifice than Cain, through which he received approval as righteous, God bearing witness by accepting his gifts; he died, but through his faith he is still speaking. (Hebrews 11:4 RSV)
Cain believe a lie. – That one way is as good as another
Abel believed God and came the way God had outlined
Hebrews 11
By faith Noah, being warned by God concerning events as yet unseen, took heed and constructed an ark for the saving of his household; by this he condemned the world and became an heir of the righteousness which comes by faith. (Hebrews 11:7 RSV)

Three distinctive descriptions of Abraham
Abraham was called God's friend.
James 2:23(KJV) 23And the scripture was fulfilled which saith, Abraham believed God, and it was imputed unto him for righteousness: and he was called the Friend of God.
2. Abraham is the father of all who believes Romans 4:11-12  11And he received the sign of circumcision, a seal of the righteousness of the faith which he had yet being uncircumcised: that he might be the father of all them that believe, though they be not circumcised; that righteousness might be imputed unto them also: 12And the father of circumcision to them who are not of the circumcision only, but who also walk in the steps of that faith of our father Abraham, which he had being yet uncircumcised.
3. Abraham is a figure of true faith. Hebrews 11:8 -12, 17 through 19
Hebrews 11
8By faith Abraham, when called to go to a place he would later receive as his inheritance, obeyed and went, even though he did not know where he was going.  Genesis 12 (NIV)  12 The LORD had said to Abram, "Go from your country, your people and your father's household to the land I will show you. 2" I will make you into a great nation, and I will bless you; I will make your name great, and you will be a blessing.[a] 3I will bless those who bless you, and whoever curses you I will curse; and all peoples on earth will be blessed through you."[b] 4So Abram went, as the LORD had told him
8By faith Abraham, when called to go to a place he would later receive as his inheritance, obeyed and went, even though he did not know where he was going. 9By faith he made his home in the Promised Land like a stranger in a foreign country; he lived in tents, as did Isaac and Jacob, who were heirs with him of the same promise. 10For he was looking forward to the city with foundations, whose architect and builder is God. 11And by faith even Sarah, who was past childbearing age, was enabled to bear children because she[b] considered him faithful who had made the promise. 12And so from this one man, and he as good as dead, came descendants as numerous as the stars in the sky and as countless as the sand on the seashore.
13All these people were still living by faith when they died. They did not receive the things promised; they only saw them and welcomed them from a distance, admitting that they were foreigners and strangers on earth. 14People who say such things show that they are looking for a country of their own. 15If they had been thinking of the country they had left, they would have had opportunity to return. 16Instead, they were longing for a better country—a heavenly one. Therefore God is not ashamed to be called their God, for he has prepared a city for them.
17By faith Abraham, when he was tested, offered up Isaac, and he who had received the promises was offering up his only begotten son; 18it was he to whom it was said, "IN ISAAC YOUR [n]DESCENDANTS SHALL BE CALLED." 19 [o]He considered that God is able to raise people even from the dead, from which he also received him back [p]as a type 20By faith Isaac blessed Jacob and Esau, even regarding things to come. 21By faith Jacob, as he was dying, blessed each of the sons of Joseph, and worshiped, leaning on the top of his staff. 22By faith Joseph, when he was dying, made mention of the exodus of the sons of Israel, and gave orders concerning his bones.
23By faith Moses, when he was born, was hidden for three months by his parents, because they saw he was a beautiful child; and they were not afraid of the king's edict. 24By faith Moses, when he had grown up, refused to be called the son of Pharaoh's daughter, 25choosing rather to endure ill-treatment with the people of God than to enjoy the passing pleasures of sin, 26considering the reproach of [q]Christ greater riches than the treasures of Egypt; for he was looking to the reward. 27By faith he left Egypt, not fearing the wrath of the king; for he endured, as seeing Him who is unseen. 28By faith he [r]kept the Passover and the sprinkling of the blood, so that he who destroyed the firstborn would not touch them. 29By faith they passed through the Red Sea as though they were passing through dry land; and the Egyptians, when they attempted it, were [s]drowned.
30By faith the walls of Jericho fell down after they had been encircled for seven days. 31By faith Rahab the harlot did not perish along with those who were disobedient, after she had welcomed the spies [t]in peace. 32And what more shall I say? For time will fail me if I tell of Gideon, Barak, Samson, Jephthah, of David and Samuel and the prophets, 33who by faith conquered kingdoms, performed acts of righteousness, obtained promises, shut the mouths of lions, 34quenched the power of fire, escaped the edge of the sword, from weakness were made strong, became mighty in war, put foreign armies to flight.
35Women received back their dead by resurrection; and others were tortured, not accepting their [u]release, so that they might obtain a better resurrection; 36and others [v]experienced mockings and scourging's, yes, also chains and imprisonment. 37They were stoned, they were sawn in two, [w]they were tempted, they were put to death with the sword; they went about in sheepskins, in goatskins, being destitute, afflicted, ill-treated 38(men of whom the world was not worthy),wandering in deserts and mountains and caves and holes [x]in the ground.
39And all these, having gained approval through their faith, did not receive what was promised, 40because God had provided something better for us, so that apart from us they would not be made perfect.
Summary
Article Name
Trusting God - Spirit Filled Podcast Episode 87
Description
This is the 20th class on the book of Hebrews. This Bible class was taught at the Pilot Point Church in Pilot Point Texas.
Author
John D Kimbrough - Spirit Filled Podcast
Publisher
John D Kimbrough - Spirit Filled Podcast