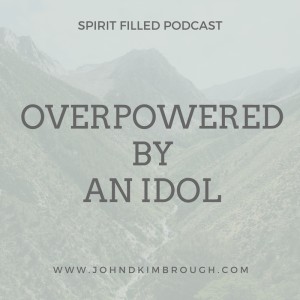 In this episode, I share a Bible class that I taught at the Pilot Point Church in Pilot Point Texas. This Bible class is on Corinthians Chapter 10 Overpowered by an Idol.
Reference Scripture:
Matthew 10:16
I Peter 4:2&3
Matthew 6:24
Exodus 25:34
Duteronomy 4:24, 5:9, 6:15
Joshua 24:19
Romans 14:16
Live a focused life!
Subscribe to the podcast: {iTunes}{Stitcher}